Efficient parking space management
Creativity and individual solutions
efficient and economic parking solution
Full-service provided from one source.
Parking solutions for vehicles and yachts
The path to an innovative
future for parking systems
The constantly rising land prices as well as the lack of buildable areas in cities and along water bodies make parking space for vehicles and yachts a precious commodity. That is why Peick FörderSysteme GmbH has made it its business to provide efficient and economical to develop parking systems for vehicles and yachts.
In particular, our automatic parking garage for yachts is an absolute world first, taking into account the aspects of investment, ecology, safety and economy.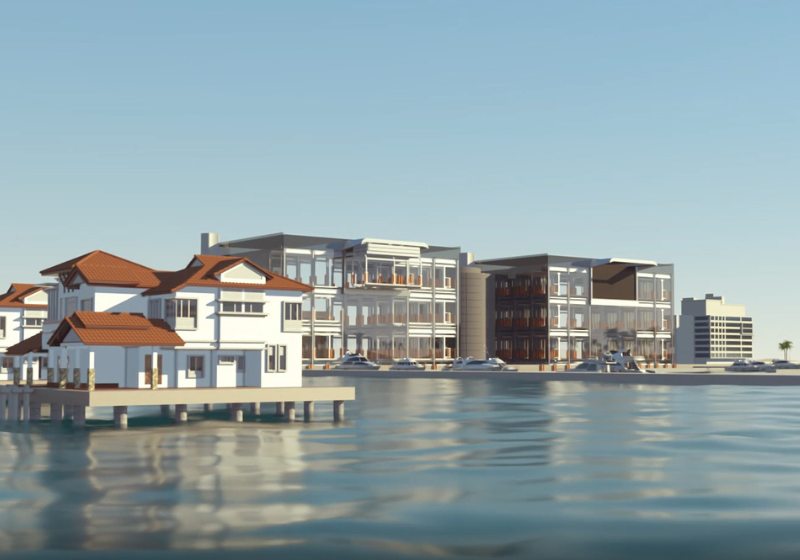 The future of yacht storage
Komplexe Projekte erfordern Kreativität und individuelle Lösungen.
Liegeplätze sind ein wirtschaftliches Gut. Mit unserem vollautomatischen Parksystem für Yachten nutzen Marinas und Yachtclubs dieses gut effizient.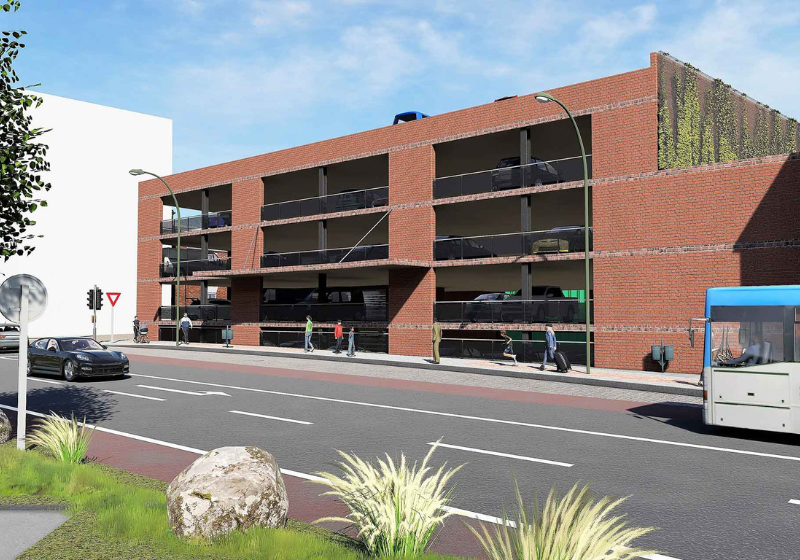 The high speed car park
Effizientes und Platzsparendes Park-Management.
Unsere Autoparksysteme ermöglichen die Konstruktion individueller Parkhäuser über und unter der Erde. Das Parken erfolgt dabei vollautomatisch.
Therefore Peick FörderSysteme
Economical solutions for conveyor and parking systems
Peick FörderSysteme GmbH from Marbach am Neckar is an owner-managed company that has specialized in fully automated storage and logistics systems for over 25 years.
Spread over two locations in Germany and one in Romania, we advise, develop and produce innovative material flow systems.
In doing so, we rely on flexibility and creativity with our think tank, both in dealing with our worldwide customers and in our own operations, always true to the motto "Customer – Oriented".
Our high-performance hardware in combination with intelligent software components, creates a significant optimization of the work performance in view of the internal customer KPIs.
Values such as "Made with Quality", as well as professional and personal service have top priority.
From "first contact" to "after-sales", our customers receive a customized full-service package.
Parking systems with future
Do you have questions about our parking systems and services or would you like more information about Peick Fördersysteme GmbH? Then do not hesitate to contact us!
We will be happy to advise you individually.
Full-service provided from one source
The Peick Supervisor accompanies the installation and commissioning of your parking system and subsequently trains your maintenance personnel. A full service from one source.
We guarantee a short delivery time and a flexible approach.
Parking systems with proven technology
The Peick parking garages are based on the proven technology of our automatic high-bay racking systems, which we have been using successfully and safely in the field of conveyor solutions for almost 20 years. Thus we can offer our customers tried and tested concepts that are individually tailored to their needs.
Worldwide unique and new is the idea of using proven concepts from materials handling technology not only for parking motor vehicles, but also for Yachts to use. Our parking garage concept offers secure parking for yachts up to 20 meters length and 50 tons weight.
What are the advantages of automatic parking systems?
Besides the great design freedom automatic parking systems offer both the operator and the user a whole range of advantages that make them an attractive alternative to conventional parking garages. These include not only the efficient use of the existing area, but also the Protection of parked vehicles and the environment.
Space saving parking
Space is a scarce and expensive commodity, especially in city centers. How can this commodity Economically used become? The solution is clear: The available space must be managed with maximum efficiency. This goal is better achieved with no system than with a automatic parking garage. By eliminating the need for otherwise necessary tramlines and ramps, the entire available space can be used for parking vehicles.
Parking systems with limitless flexibility
The modular design of our parking garages not only allows them to fit into the existing environment, but also enables the Integration of further services such as car wash facilities and workshops. Also, the combination of a parking garage with gastronomic or other offers, e.g. on the Roof of the building is possible. The Facade can be used as an attractive advertising space.
Avoid accidents
A large number of accidents happen during the Parking in or out. Modern parking aids have even exacerbated the situation in recent years, as they are often used incorrectly. Accidents caused by human error can be avoided by using automatic parking systems. The Driver only has to drive his vehicle into the transfer booth, the system does the rest – safely and reliably.
Parking cars and yachts in an environmentally friendly way
Automated parking systems help reduce the environmental impact caused by cars and yachts by eliminating parking as environmentally friendly as possible design. This eliminates the Emissions when parking and the Noise pollution of the environment is significantly reduced. In the case of yachts, it is also ensured that no operating materials can enter the water while the boat is parked.
How do modern parking systems protect the environment?
The modular parking garages of Peick FörderSysteme GmbH can also be equipped with a Roof and/or facade greening be equipped, which helps to keep the air on site clean. Through the integration of Photovoltaic systems our parking garages can be operated even more economically.
Protection against environmental influences and vandalism
Our parking systems protect cars and yachts from Environmental influences such as storms, hail and the a that occurs when a vehicle is exposed to the weather for a long time. Thus, our parking systems help to preserve the value of the object.
Personalized access options ensure that unauthorized persons cannot access the parked vehicles or yachts. This ensures a best possible protection from vandalism, burglary and theft is guaranteed.
Our sites
We are there for you.
You have questions about our products and services and would like to learn more about Peick Fördersysteme GmbH? Then do not hesitate to contact us!
We will be glad to hear from you.
Headquarter
Peick FörderSysteme GmbH
Zeppelinstraße 26
71672 Marbach am Neckar
Tel.: 0049 (0)7144 910460
Mail: info@peick-fs.de
Construction | Project Management
Peick FörderSysteme GmbH
Am Halberg 13
66121 Saarbrücken
Tel.: 0049 (0)681 3875020
Manufacturing | Construction | Project Management
PEICK Automation S.R.L.
Strada Dumitru Georgescu-Kiriac 11,
Cluj-Napoca 400394, Romania
Tel.: 0040 791 666 660