About Peick FörderSysteme
Introducing
the company
Peick FörderSysteme GmbH from Marbach am Neckar is an owner-managed company that has specialized in fully automated storage and logistics systems for over 25 years. Spread over two locations in Germany and one in Romania, we advise, develop and produce innovative material flow systems.
With our think tank, we rely on flexibility and creativity in dealing with our worldwide customers as well as in our own operations, always true to the motto "Customer – Oriented". Our high-performance hardware in combination with intelligent software components creates a significant optimization of the work performance in view of the internal customer KPIs. Values such as "Made with Quality", as well as professional and personal support have top priority.
From "first contact" to "after-sales", our customers receive a customized full-service package. Do you have questions about our products and/or services? Then contact us!
Inception of a Vision
In 1995, the dynamic duo of Mr. Frank Peick and Mrs. Sandra Peick embarked on a remarkable journey by founding Peick Montagetechnik in the picturesque town of Winnenden, Germany. With a shared vision and unwavering determination, they laid the foundation for a company that would shape the future of automation and engineering.​
2000 Grand project Charles de Gaulle
2000 Grand project Charles de Gaulle
Pioneering Evolution
The year 2000 was a defining moment in our history. A major project at CHARLES DE GAULLE AIRPORT – FRANCE launched us into a new era of innovation and development. This project not only demonstrated our capabilities, but also acted as a catalyst for the next phase of our growth.
2005 Development of conveyor and storage systems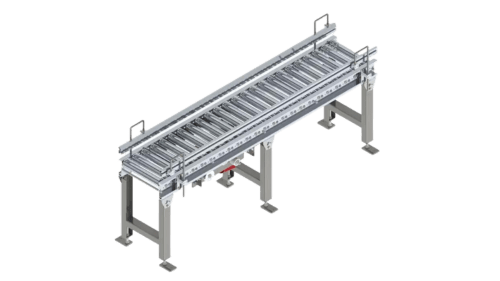 2005 Development of conveyor and storage systems
The Art of Conveyors
With a commitment to diversification, we directed our focus towards the development of Storage and Conveyor Systems in 2005. This strategic shift marked our dedication to exploring new horizons and addressing emerging industry needs.​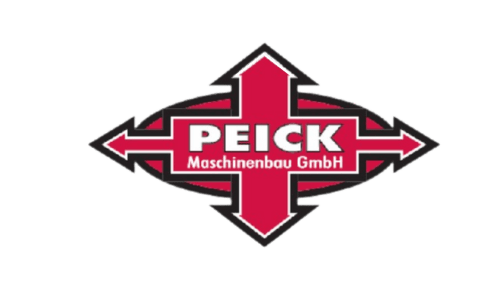 A new identity
In recognition of our successful projects and pioneering developments in conveyor technology, we changed our name to Peick Maschinenbau GmbH in 2007. This change of name was accompanied by the establishment of a state-of-the-art engineering office, reflecting our commitment to innovation in design and assembly.
2011 Focus on conveyor technology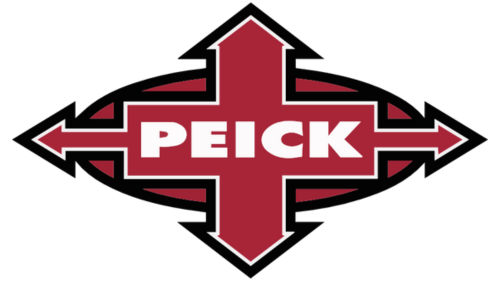 2011 Focus on conveyor technology
Unveiling Success
As our company continued to expand and flourish, we rebranded once again in 2011, this time as Peick Fördersysteme GmbH. This new identity mirrored our steadfast dedication to conveyor technology and celebrated our success in the field.​
2013 Development of new stacker cranes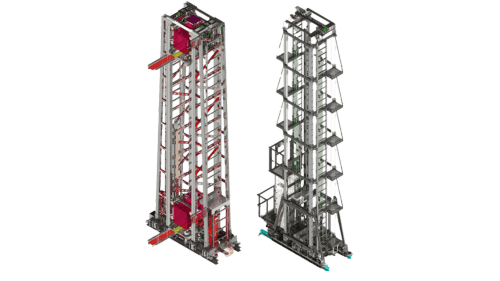 2013 Development of new stacker cranes
Engineering Marvels
Between 2011 and 2013, our focus on engineering development bore fruit with the groundbreaking introduction of New Stacker Cranes in 2013. This achievement not only demonstrated our prowess in innovation but also solidified our position as pioneers in conveyor technology.​
2018 Relocation of the headquarters
2018 Relocation of the headquarters
A New Chapter
Our relentless pursuit of excellence culminated in the relocation of Peick Fördersysteme GmbH's headquarters to the vibrant city of Marbach an Neckar, Germany in 2018. This move symbolized our commitment to growth, innovation, and embracing new possibilities.​
2019 Expansion of the range of services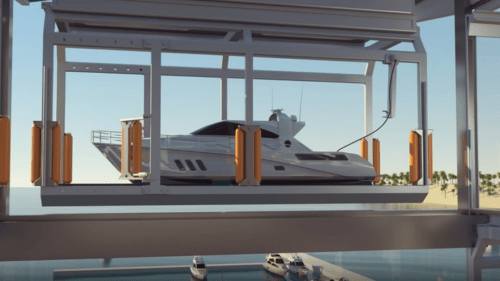 2019 Expansion of the range of services
Beyond Boundaries
With our in-depth knowledge and experience in automated storage technology, we have ventured into the field of automated parking systems for cars and yachts in 2019. With this expansion, we have demonstrated our versatility and our ability to work across industries.
Company anniversary
In 2020, we proudly celebrated our 25th anniversary – a testament to our continued commitment, successes and unwavering support from our employees, partners and customers.
2021 Expansion of the management level
2021 Expansion of the management level
Enriching Leadership
Founders Frank Peick and Sandra Peick are strengthening their management team in 2021. From now on, together with CEO Patrick Scafes and your Technical Director Oliver Knödler, you will form a new foundation in your company's development. With the addition of Patrick Scafes as the new CEO, you are focusing on new perspectives to further drive the growth of your company. In collaboration with Oliver Knödler as technical director, the new members of the management team are working on new innovative business areas that will further expand the Peick FörderSysteme portfolio. The succession of the company is thus secured.
Global Footprints
In a bid to expand our global footprint, we established a third subsidiary in Cluj-Napoca, Romania in 2022 – PEICK Automation S.R.L. This subsidiary is dedicated to design, development, assembly, and project management, bolstering our international presence.​