Depalletizing of SLCs from pallet to conveyor system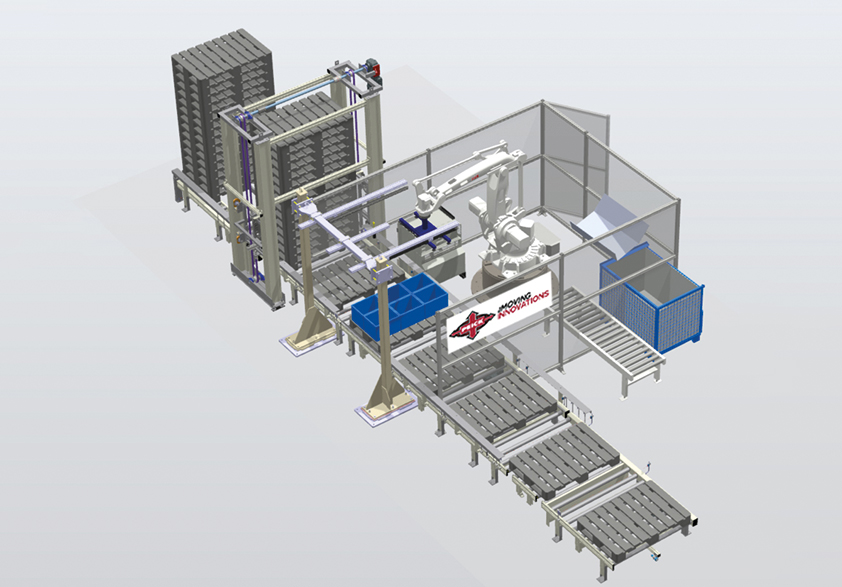 Efficient depalletizing and individual placement of SLCs
In this case study, the focus is on the depalletizing of stacked SLCs from a pallet and their subsequent individual placement on an outgoing conveyor system. This task plays a crucial role in logistics.
The process begins with SLCs being stacked on a pallet and conveyed to the robot, from where they are removed individually by a robot. The robot then guides each SLC to the outgoing conveyor, where it is set down safely and individually. A scanning process takes place to identify the SLCs in order to declare a corresponding destination in the logistics system. A corresponding discharge is then carried out accordingly.
Our solution ensures an impressive throughput of up to 400 picks per hour. This enables extremely efficient and smooth handling of warehouse and logistics processes.
Learn more about our solution and how it can optimize the depalletizing and single placement of SLCs in your operation.